BEHOLD: The holy grail primer for oily skin: Nurturing Force Blot Out Offensive
Seriously, this stuff is the shiz if you have oily skin. It helps my NARS Sheer Glow last all day, and the Sheer Glow is horrible on my skin during warmer weather. It's such an amazing product!
From Nurturing Force: "Our HD Foundation Primer makes skin into an Instant Matte Canvas, it is an Anti-Shine Moisture Cream used alone or under all makeup product. Use under liquid foundation makeup, powder foundation, mineral makeup, creams & all airbrushed applications (silicone, water + alcohol based products). It has been tested and is trusted by professional makeup artists for use in HDTV, Film, HD Red Safe, Special Effects, Print, Fashion, Bridal Makeup and every day use."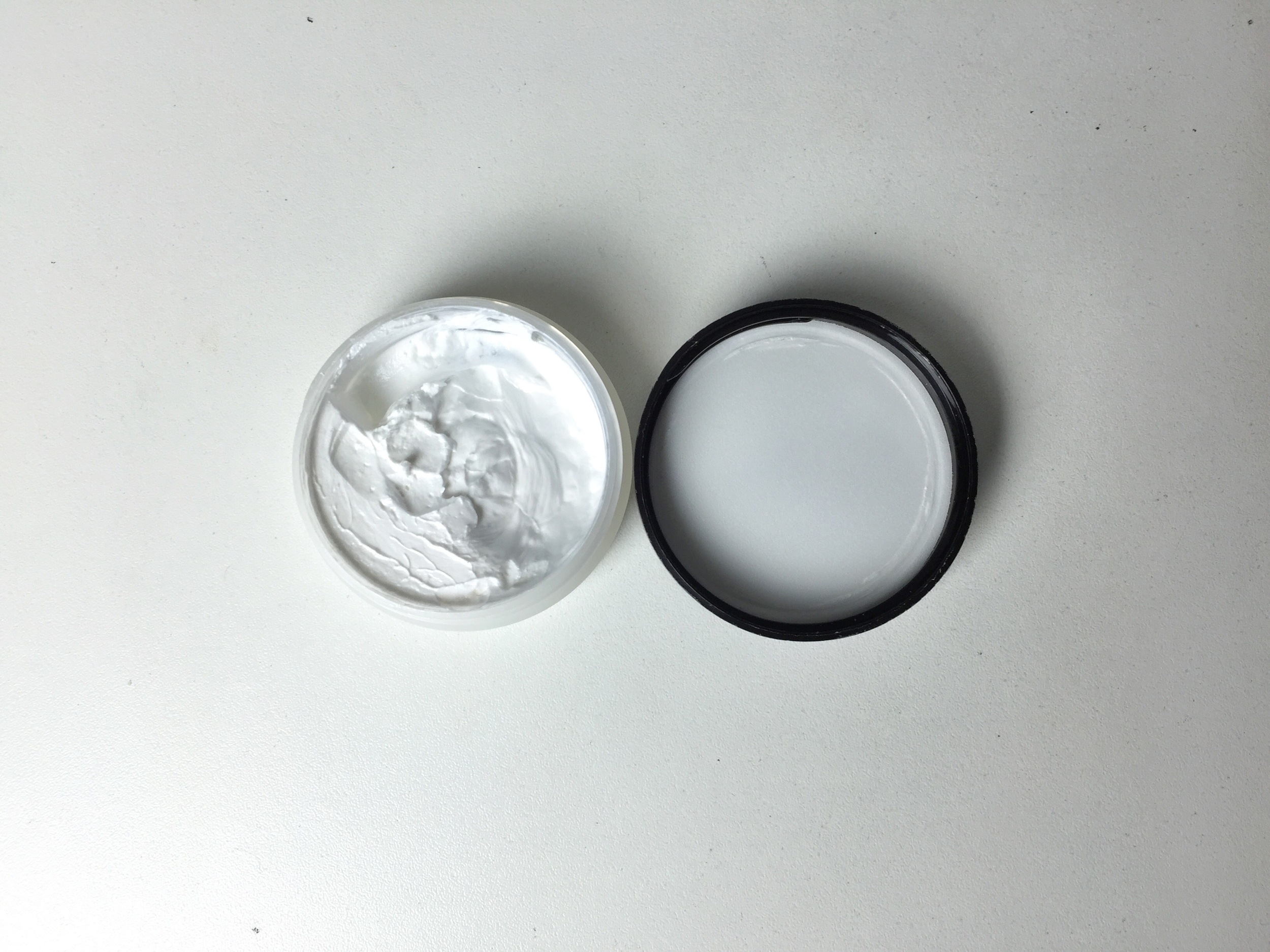 I've been hearing people talk about this primer for quite awhile now and I finally picked it up a few weeks ago at Nigel Beauty up in NoHo for $25. I bought it for my kit but couldn't resist trying it out because I have oily skin myself. I've tried this a few times now and I am completely in love with it. You can actually see that I scooped out a chunk for myself....
The texture of this really creamy, and it spreads evenly on the skin. It's not thick like most mattifying primers and it doesn't have that "silicone-y" texture like most primers have. When you spread it out, it starts creamy and then quickly changes to a dry texture; you may experience a little tugging when applying it. If you plan on using this on others, scoop it out with a sanitized spatula. I better not see you stick your fingers there...
Today, I put on my makeup at 12:30 PM and I used this primer, Face Atelier Ultra Foundation, and Kett Sett powder (reviewing this next). I spent a good three hours at the beach in 86 degree weather. When I came home around 6:00 PM, my makeup was still intact! I am so impressed! If I just wear FA Ultra and Kett Sett, it does not last in warm weather. I've worn FA Ultra in warm weather multiple times and my T Zone would look blotchy and gross after 5 hours. This foundation has been on my face for 6 hours so far and I still look fresh!
You can see above that my face only looks a tiny bit shiner after 6 hours. After 7-8 hours, that's when I noticed that I got shiny like normal. But nothing will ever be completely matte for 12 hours. I'm still very pleased with the results. I don't feel oily and the foundation doesn't feel heavy. Now I can have dewy skin in the summer and my face won't melt!
I am SO happy with this primer and it is definitely going to be a kit staple for me. Go out and buy one right now! This is perfect for people with really oily skin, even men. You can wear it alone with some Kett Sett powder and you can shine free all day long, depending on how oily your skin is.
Ingredients: Aloe Barbadensis Gel (Aloe Vera Gel), Water (Aqua), Stearic Acid, Sorbitan Mono Stearate (Sorbitan Stearate), Sorbitan ( Sorbitan Laurate), Polyoxethylene (PPG-1 Trideceth-6), Isopropyl Palmitate, Tio2 (titanium Dioxide), Butylene Glycol, Phenoxyethanol, Benzyl PCA
You can find Nurturing Force at most pro beauty stores and directly through their site.
Disclaimer: I did not receive any money to talk about any brands mentioned above. I bought these products with my own money. All opinions are also my own.
All pictures belong to me and may not be used without my permission.